Hill's and Pets In Action Expo in Athens
Go PhotoBooth was at Pets in Action Expo with Hill's, at 15 and 16 of October 2016.
Go PhotoBooth's team helped hundreds of visitors to take their photos with their pets at Hill's impressive booth!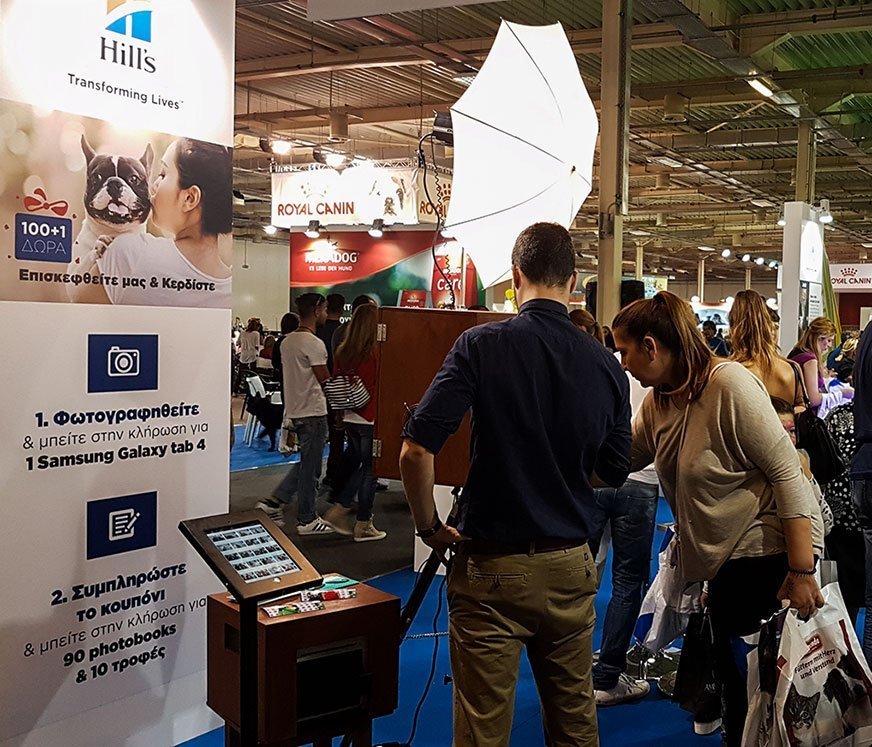 Families with their small or large dogs took their photos infront of GoPhotoBooth's lens and went home with a unique memento – photograph.
We love pets, we love dogs!
Comments are closed