GIF, what is it and how can you share it on Social Media?
One of the most important features of the modern PhotoBooth is that you can share your photos instantly on Social Media.

At Go PhotoBooth we make sure that all your guests can send their photos by E-mail, moments after they strike their poses in front of our PhotoBooth units, so that they can share it on their social media.
It is easy and quick and everybody can do it, a few seconds after they stand in front of Go PhotoBooth's Lens. All you have to do is to write your E-mail on Go PhotoBooth's touch screen and in a few minutes you will receive them at your smartphones.
More than that Go PhotoBooth creates a unique GIF image file that every guest can receive also by E-mail.
But what is a GIF image file and how can you share it on social media with your family and friends?
GIF is a special image file that may not have the best resolution like other image files (JPEG) but supports animation. Practical this mean that you can have a moving image.
Our PhotoBooth units create for each photo your guests take (in full resolution), an extra GIF file, which in reality is a small slide show of the poses they stroke in front of Go PhotoBooth's lens.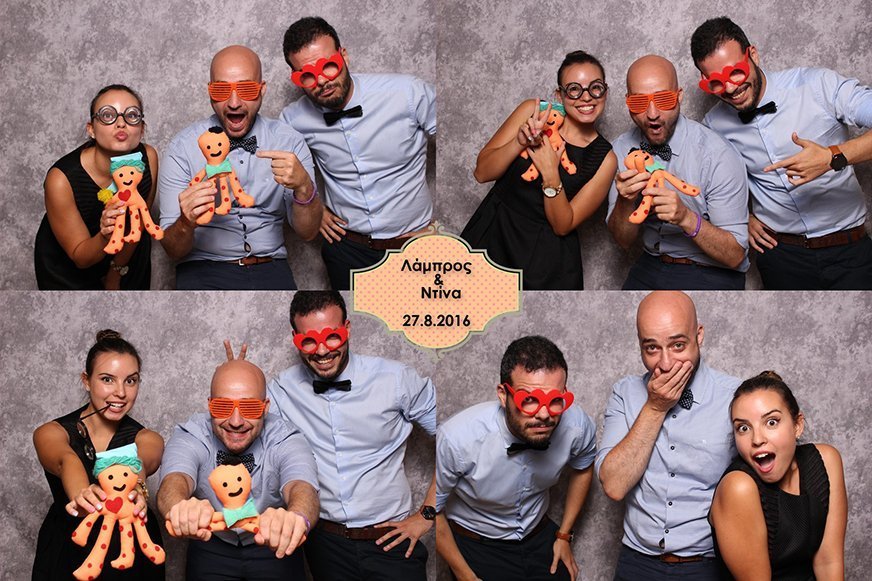 Every guest can send this special GIF file to his E-mail and share it on social media, like Facebook, Twitter and Google+.
Enjoy your unique GIF image files with Go PhotoBooth!
*Silver and Gold packages
Comments are closed